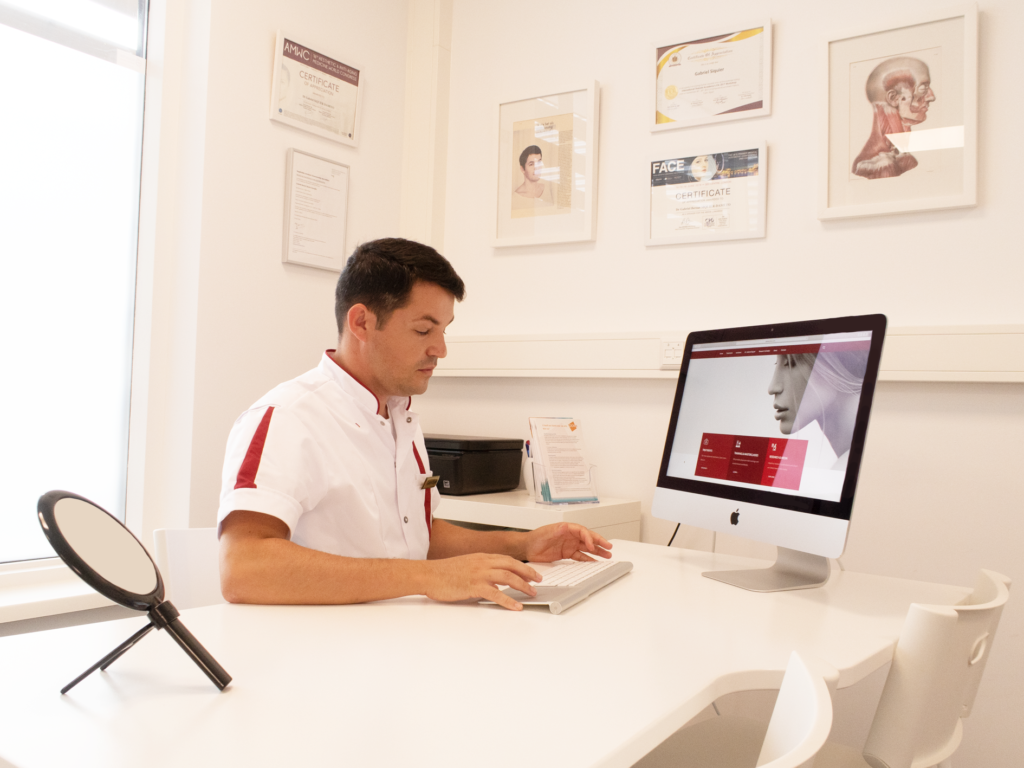 Meet one of the most respected doctors worldwide
Dr. Gabriel Siquier is a leading medical aesthetic specialist. He gained worldwide recognition for exceptional non-surgical skills combined with an artistic eye for beauty. His official title 'Aesthetic Physician KNMG' makes clear that he is a qualified, skilled and competent provider of aesthetic medicine.
At major international congresses about skin rejuvenation and anti-aging he is a renowned speaker. He provides extensive hands-on injection trainings, sharing his knowledge with physicians and medical professionals in the field of safety, applications, backgrounds, and techniques.
Research of Dr. Gabriel Siquier is widely published across international scientific journals. As a recognition for investing in improving medical practice, Dameto Clinics International received the 'GHP Award' for the 'Best Aesthetic Medicine Academic'. Furthermore Dr. Siquier was awarded with the 'Golden Hands' for his scientific and academic contribution to the growth and research of responsible aesthetic medicine.
He became KOL (Key Opinion Leader) for major pharmaceuticals like IBSA, Menarini and Suisselle, providing consultancy and presentations worldwide.
Further, he is a certified member of the Dutch society of aesthetic medicine (NVCG) and part of the research group NEOMA at the University of Girona (Spain) where he is gaining his PHD.
Finally, he is also the founder of Dameto Clinics International, a medical institution that invests in research and education. These clinics are established in the Netherlands and in Spain offering a wide range of the latest aesthetic treatments. 
Dameto Clinics International
Dameto Clinics International is constantly involved in innovation, finding solutions to improve patients care and quality of life. 
The guiding principle of the institution has always been to deliver exceptional patient care: this was the focus when Dr. Gabriel Siquier started in the field of medical aesthetics and has remained the ethos we have followed for more than a decade now. 
We can offer you a wide range of the latest aesthetic treatments and we source the best products through official EU Pharmacies: we do not risk the safety of our patients, the quality of our service or the results of your treatments. 
Whilst many people naturally assume that aesthetic treatments are all about beautification: we can help to reduce the psychological and emotional effects of scarring, acne, rosacea. And we give medical treatments, for example against excessive sweating, hair loss, dermatitis, migraine and skin lesions.
Our team of specialists takes the time to listen in order to thoroughly understand your personal issues and concerns. You will receive a medical consultation, where you will be given plenty of time and space to consider all of your options, before deciding if treatment may be right for you.
Dameto Clinics International has several locations in the Netherlands and in Spain where it offers its treatments. The head location in Badhoevedorp is an international academy and physician training center.